Your Dependable Plumber in the Greater Miami Area
WM Plumbing Septic Tank & Grease Trap, your trusted solution for all plumbing needs in Miami. With years of experience in providing high-quality plumbing services for both residential and commercial properties, our team of highly skilled and experienced plumbers is committed to delivering efficient and cost-effective solutions.
At WM Plumbing, we understand the importance of finding a reliable and trustworthy plumber. That's why we offer transparent and honest services, ensuring that our clients receive the best possible outcome. Our team takes the time to listen to your needs and provide customized solutions tailored to meet your specific requirements.
In addition to plumbing services, we also specialize in construction management, providing a complete end-to-end solution for your project. From consultation to completion, our team works closely with clients to ensure that every aspect of the project is executed to the highest standard. Contact us today to schedule an appointment and let us take care of all your plumbing needs.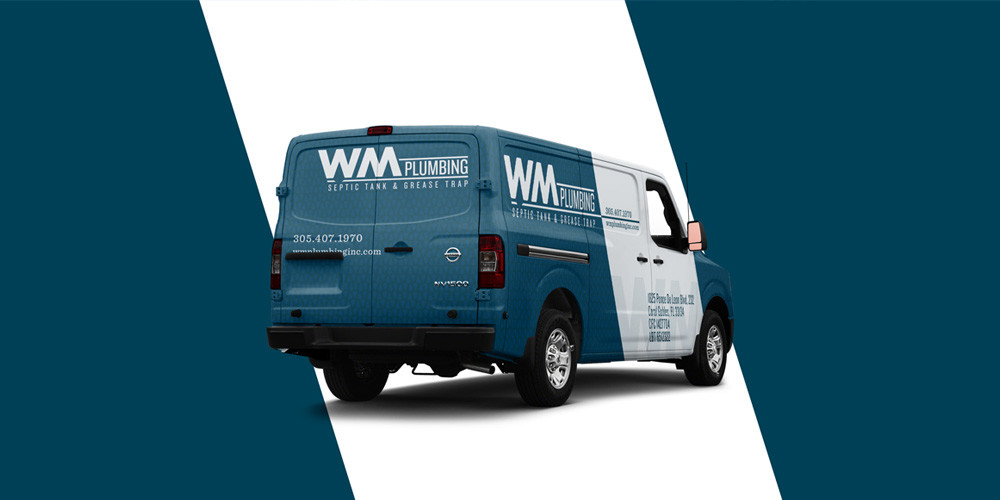 I have been using this company for almost 10 years. The service WM plumbing provided is outstanding. Gabriel , the owners is always available and ready to assist. He understands the sense of urgency and has the experience with the permitting process. Especially with DERM. We are extremely happy with services , professionalism and responsive time.

Ana Enamorado
---
Your Full Service Residential & Commercial Plumber
If you're looking for a full-service plumber in the greater Miami area, you're in the right place. From quick plumbing repair services to large planned installations, our plumbers have the tools, experience, and dedication to deliver quality services on time and on budget. Call us any time for sinks, toilets, rooter service, leaks, and more.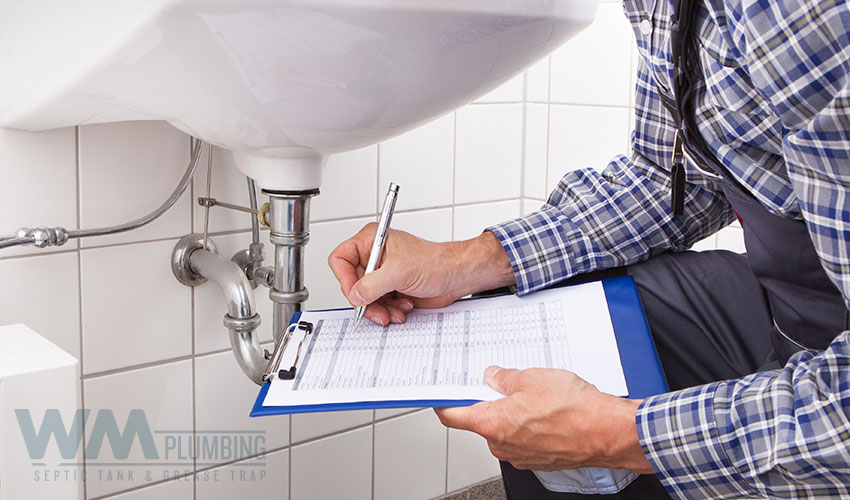 ---
Featured Services
Septic Pumping
It's a dirty job, we we love to do it.
If your property has a septic system, regular maintenance and pumping aren't optional. Without regular pumping, your sewage will accumulate and move to the drain field, causing backups and damage.
The good news is that our team makes it fast, easy, and affordable to have your septic tank professionally pumped.
Learn more about our septic pumping & maintenance services »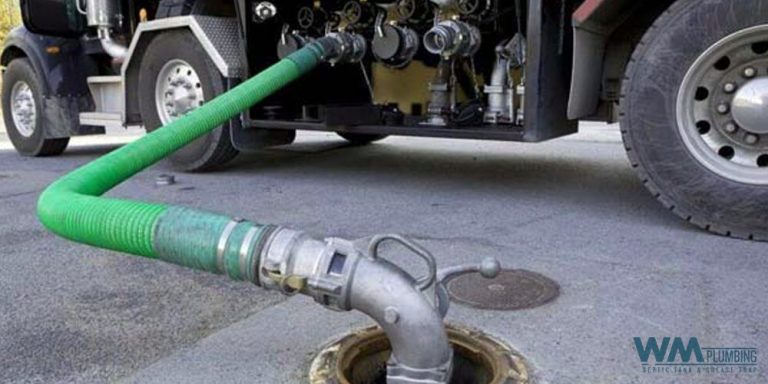 Grease Trap Cleaning
Every commercial kitchen is required to have a grease trap, and for good reason. Without one, grease can quickly overwhelm a drain line and clog it, causing significant damage to your property and the municipal waste system.
At WM Plumbing, we make it easy to have your grease trap professionally cleaned out on a regular or one-off basis.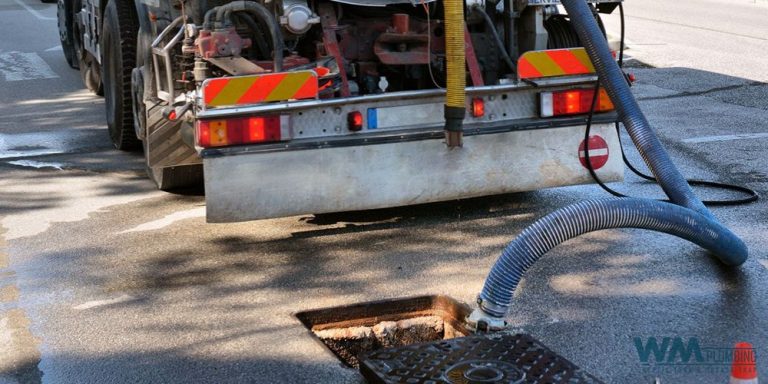 Sewer Line Inspection
If your sewer line is causing problems, our plumbers can help. A typical video sewer inspection takes under an hour to precisely pinpoint any damage to your sewer line, any clogs, and any signs of root invasion. We can also determine the overall quality of your line and see if the issue can be fixed with sewer jetting or trenchless sewer repair.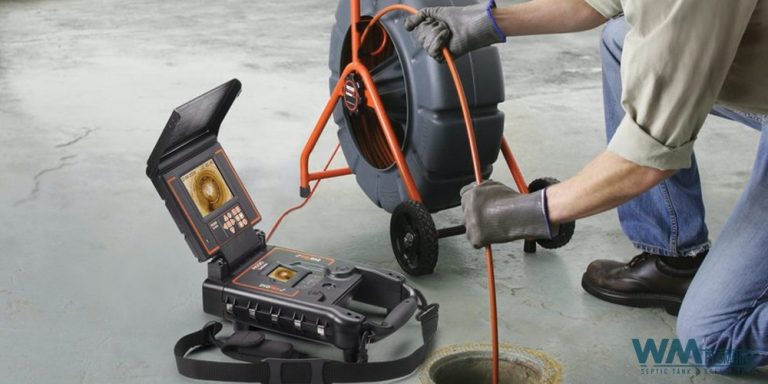 Other Services
clogged drain repair • faucet installation • emergency plumbing service • fixture installation • sewer drain repair • water-heater repair • toilet clearing • water-line replacement • drain service • leaky faucets • toilet repair • tankless water heaters • pipe repair • sewer cleaning • garbage disposal installation • sump pump repair • water lines installation • home plumbing • business plumbing • backflow repair • boiler repair • plumbing for remodeling • slab leak repair • leaking valves • hot water heater installation • gas line repair • general plumbing • plumbing maintenance • and more
---
"I was quite pleased with the service. The company is very responsive and followed through with what we discussed when we spoke about the job before they started. They showed up on time and handled job as expected and was not scared away by anything that appeared unusual nor did they try to play any games with the predetermined price. Good job."

Adam Margolis
---
Principles of Our Work
Quality: Providing quality service is what has made a successful and we continue to excel providing the highest quality service to our customers.

Honesty: We have found through the years of experience that honesty is what customers look for in a company. And that is what we provide.

Precision: Being on the field has allowed us to gain insight into every aspect of the working mechanisms of a good plumbing system That's allowing us to provide precision driven work like no other.
Experience
Commercial Plumbing ⭐⭐⭐⭐⭐
Residential Plumbing ⭐⭐⭐⭐⭐
Construction Management ⭐⭐⭐⭐⭐
Facility Maintenance ⭐⭐⭐⭐⭐
---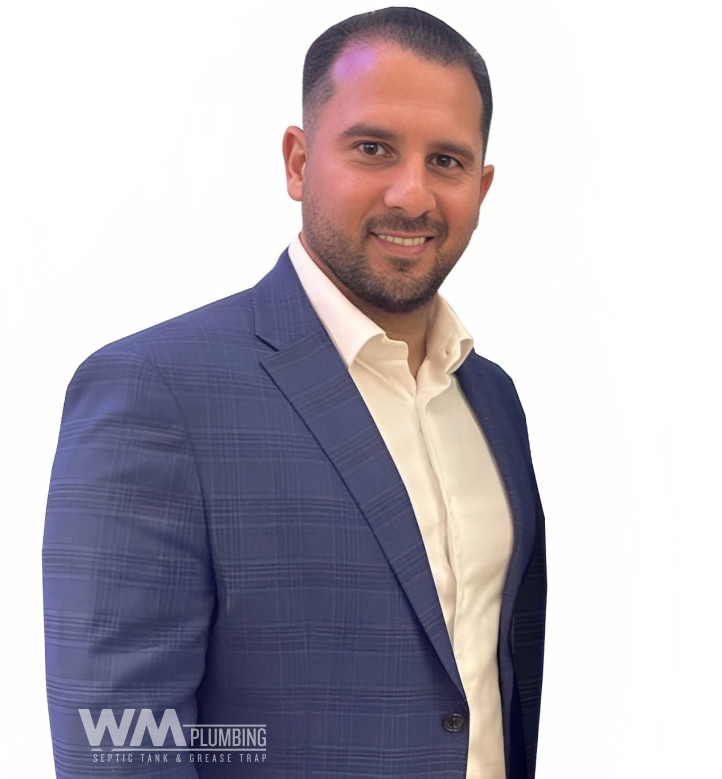 Gabriel Fraga
President and Founder
Dedicated to providing a unique experience for every customer, Mr. Fraga has dedicated himself extensively to the field and has enhanced the companies operations thru the years. With a Bachelor's Degree in Business Management from Florida International University Mr. Fraga is uniquely qualified to handle the most specific and demanding projects.
tel.305 407 1970
---
Why Call WM Plumbing?
1. Local Expertise: We are a locally owned and operated plumbing company based right here in Doral, Florida. Our team is intimately familiar with the unique challenges that homeowners and businesses face in our community.
2. Trusted Professionals: With years of experience in the plumbing industry, our highly skilled technicians are experts in their field. They are licensed, insured, and dedicated to providing the highest quality service, so you can count on our team for all your plumbing needs.
3. Comprehensive Services: From routine repairs and maintenance to complex installations and emergency services, we offer a wide range of solutions. No job is too big or too small for us to handle.
4. Cutting-Edge Technology: We invest in the latest technology and equipment, including video inspection tools and leak detection systems, to provide accurate diagnoses and efficient solutions.
5. Transparent Pricing: We believe in transparent pricing, and our estimates are always upfront. You'll never be surprised by hidden fees or unexpected charges.
6. Commitment to Customer Satisfaction: Your satisfaction is our top priority. We take the time to listen to your concerns and tailor our services to meet your specific needs. Our goal is to exceed your expectations with every job we undertake.
7. Eco-Friendly Practices: We are committed to environmentally responsible plumbing practices. We offer green solutions that conserve water, reduce energy consumption, and minimize our impact on the environment.
8. Community Involvement: We take pride in being an active part of the Doral community. We support local charities and initiatives because we believe in giving back to the community we serve.
9. Affordable Pricing: Quality plumbing services shouldn't break the bank. We offer competitive pricing without compromising on the quality of our work. You can trust us to deliver value with every service call.
---
Serving the Greater Miami Area
From our home base in Doral, FL, our plumbing service is equipped to handle plumbing problems throughout the greater Miami area, including Coral Gables, Kendall, Hialeah, Pinecrest, Sweetwater, The Hammocks, and more.