Affordable drain cleaning services in Doral and the Greater Miami Area

Are you experiencing clogged drains or slow drainage in your home or business in Doral, Florida? Look no further than WM Plumbing for efficient and reliable drain cleaning services. We are a trusted plumbing company dedicated to providing top-notch solutions to all your drain-related problems. Our team of skilled plumbers is ready to tackle any drain clog, big or small, and restore the proper flow in your pipes.
---
"WM Plumbing has been extremely pleasant to work with! I've had several plumbing issues and they have always been reliable, punctual, knowledgeable and professional. My family and I strongly recommend them for all your plumbing needs."

– Jeremiah Perez
---
Our Drain Cleaning Process:
Inspection: Our experts will perform a thorough assessment of your clogged drain using advanced camera inspection tools to identify the cause and location of the clog accurately.
Clearing the Clog: Based on the inspection results, we will determine the most appropriate method to clear the clogged drain. We employ a range of techniques, including snaking, hydro jetting, and chemical treatments, to ensure efficient and lasting results.
Preventive Measures: After clearing the clog, your plumber provide recommendations on how to prevent future clogs. This may include routine maintenance, avoiding certain materials or substances, and implementing drain covers or strainers. We believe that a little preventative maintenance is the bets way to avoid your next plumbing emergency.
Quality Assurance: At WM Plumbing, we stand behind the quality of our work. We will conduct a final inspection to ensure the clog is completely cleared and your drains are flowing smoothly. Your satisfaction is our priority.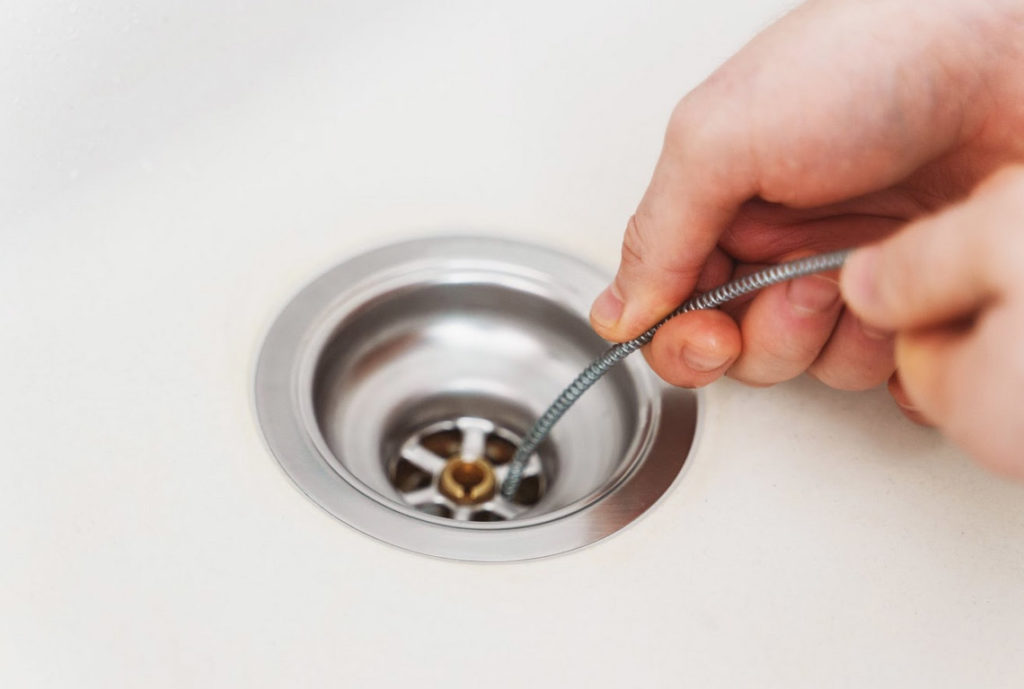 We Also Handle Sewer Cleaning
If your sewer line is clogged to the point of backing up sewage, you're going to need some serious help. The good news is that our technicians excel at fast and affordable sewer cleaning using high-power jetting equipment. Cleaning our your sewer pipe can also help with other drain problems around the house, and can help you avoid emergency service for your sinks and toilets in the future.
Why Choose WM Plumbing?
Expertise and Experience: With years of experience in the plumbing industry, our plumbers have extensive knowledge of drain systems and the most effective methods to clear stubborn clogs. We stay up to date with the latest techniques and tools to ensure our services are of the highest quality.
Prompt and Reliable Service: We understand that clogged drains can disrupt your daily routine and cause inconvenience. That's why we prioritize prompt service, arriving at your location on time and ready to resolve your drain issues efficiently. Customer satisfaction is our utmost priority.
State-of-the-Art Equipment: To deliver the best results, we utilize advanced equipment and tools specifically designed for drain cleaning. Our cutting-edge technology allows us to locate clogs accurately and effectively remove them without causing any damage to your plumbing system.
Comprehensive Drain Cleaning Solutions: Whether you have a clogged kitchen sink, bathroom drain, floor drain, toilet, or main sewer line, we have the expertise to handle it all. Our comprehensive drain cleaning services cover a wide range of issues, including grease buildup, tree root intrusion, mineral deposits, and more. Depend on us to unclog your drain, repair any plumbing problems caused by the blockage, and prevent future clogs.
Preventive Maintenance: At WM Plumbing, we believe in proactive solutions. Our team can perform routine drain cleaning and maintenance to prevent clogs from occurring in the first place. By keeping your drains clear and well-maintained, you can avoid future plumbing emergencies and save on costly repairs.
Affordable Pricing: We strive to offer competitive and transparent pricing for our drain cleaning services. Our team will provide a detailed estimate upfront, outlining the scope of work and associated costs. There are no hidden fees or surprises, ensuring you receive exceptional value for your investment.
Licensed and Insured: WM Plumbing is a fully licensed and insured plumbing company. You can have peace of mind knowing that our professionals are qualified to handle your drain cleaning needs safely and effectively. We adhere to industry standards and regulations to deliver reliable results every time.
Drain Cleaning and More: From rooter service to garbage disposal repair, drain repair, leak detection, trenchless sewer repair, fixture installation, and sewer drain clearing, we can be your go-to plumbing service for virtually all home and commercial plumbing needs.
Contact WM Plumbing for Reliable Drain Cleaning Services in Doral, Florida
Don't let clogged drains disrupt your daily life. Trust the sewer and drain cleaning experts at WM Plumbing to provide fast, efficient, and reliable service. Our team is available on short notice to fix your plumbing emergencies. Call us today to schedule an appointment or to learn more about our services
Serving Doral and Beyond
Our team is proud to service the greater Miami area, including Hialeah, Coral Gables, Pinecrest, Fontainebleau, Westchester, and more. Visit our service area page to learn more, or call today to get started.