WM Plumbing is a leading name in the industry that offers a robust solution for all sorts of drain repairs, by making use of contemporary tools and techniques. The group is constituted by the team of experts having vast knowledge and experience of repairing and cleaning the clogged and damaged drains without affecting the other portions of your house.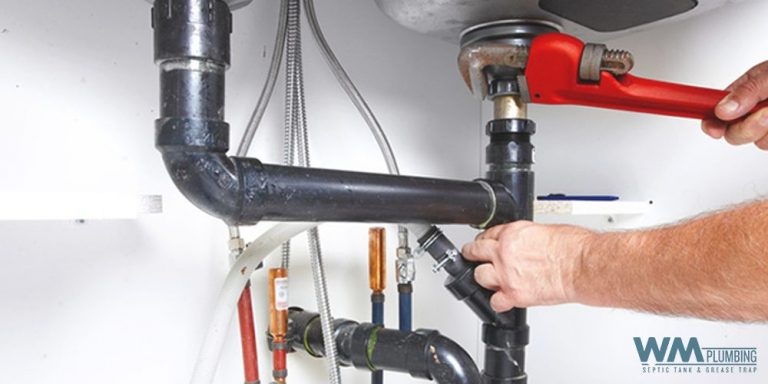 Why Call WM Plumbing?
An answer to this question is not restricted to one word, but there are lots of reasons:
Experienced and skilled plumbers having knowledge of using latest tools and techniques for constructing, repairing, cleaning, etc, the clogged or damaged drains. Available 24*7 for 365 days.
All the members of our team are accredited with the necessary certificate. Appropriate warranty on the work done by us.
We Repair Drainage System Installed In Your:
Kitchens
Washrooms
Basement
Exterior portions
Commercial buildings including shopping malls
Techniques Adopted By Us
The repair techniques adopted by us are certified by Local Water Authorities and the Water Research Centre.
Inspection By Camera: To locate the exact position of the damage, a small camera is inserted in the drainage system to assess the type of repair required.
Patch Liners: It is one of the cost effective methods for repairing the damaged drains and sewerage system.
Ambient Cured Lining: If the drainage system is badly damaged from multiple places, then use of this technique is helpful in repairing the damage by fully or partially lining the sewer or drain.
Heat Cured Lining: It can be regarded as an extended version of ambient cured lining. This is mainly used in the pipes or drains with broad diameter.