Covering water heaters, drain cleaning, grease trap cleanouts, sewer repair & so much more.
WM Plumbing is Fontainebleau's trusted source for all your plumbing needs. With a dedicated team of experienced contractors, we deliver quality services with a commitment to dependability. From water heater repairs to large scale sewer replacement, WM Plumbing ensures that residents receive top-notch expertise and reliable solutions. Our team provides peace of mind, knowing that help is just a phone call away. As a token of appreciation, we offer discounts to Veterans, Military members, and First Responders. WM Plumbing is the go-to choice for Fontainebleau residents seeking dependable plumbing services, and here's why: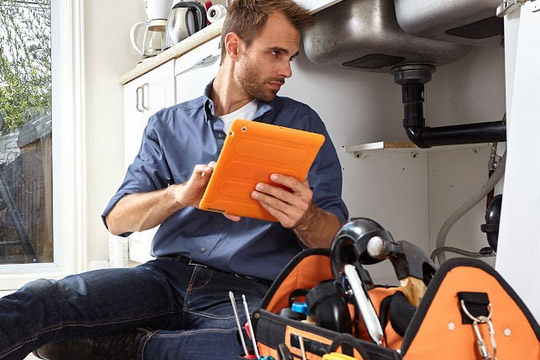 Quality, Dependability, and Professionalism
At WM Plumbing, we take pride in offering a wide range of plumbing services to the residents of Fontainebleau. Our unwavering commitment to quality and dependability sets us apart. With a team of experienced contractors, we bring professionalism and expertise to every project we undertake.
We pride ourselves on:
Quality: Providing quality service is what has made us successful and we continue to excel providing the highest quality service to our customers.
Honesty: We have found through the years of experience that honesty is what customers look for in a plumbing company And that is what we provide.
Precision: Being on the field has allowed us to gain insight into every aspect of the working mechanisms of a good plumbing system That's allowing us to provide precision driven work like no other.
Licensed, Insured, and Reliable
You can trust WM Plumbing to handle all your plumbing needs carefully. We are fully licensed and insured, ensuring that our services meet the highest industry standards. When you choose us, you can trust our reliability and professionalism.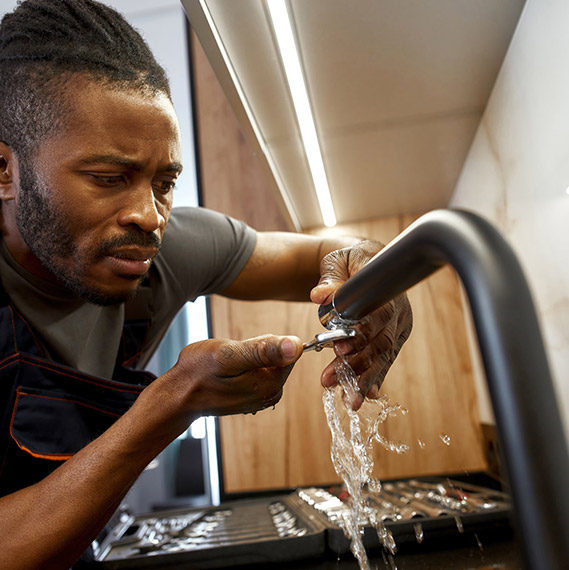 Plumbing Services: From Installation to Repair
Our comprehensive plumbing services cover everything from installations to repairs:
Leaky faucets
Toilet issues
Leaky pipes
Drain repairs
Garbage disposals
Hot water heaters
Installation of plumbing fixtures
Installation of plumbing pipes
And more.
Whether it's a leaky faucet, an outdated toilet, or water-related issues in your basement, our skilled technicians have you covered. We can install and warranty any plumbing fixture in your bathroom, kitchen, or laundry room. Additionally, if you're building a new home, we work closely with you and your home builder to design and install all the necessary plumbing requirements.
Water Heater Repair
A broken water heater can easily throw off the rhythm of your day. Hot showers, laundry, and even washing dishes goes on pause until it's fixed.
The good news is that our team offers fast & affordable water heater repairs, and can often arrive the same day to get started. With the help of our fully stocked work vehicles, we can complete the most common repairs in one service call, without waiting for more parts to arrive. That means you can get back to life that much faster.
Water Heater Replacement
Even the best water heater isn't designed to last forever. When yours finally reaches the end of its lifespan (after 8-12 years of service), our team can help you select, size, and install the perfect water heater for your household. Whether your priority is price, reliability, warranty coverage, or hot water quantity, our team will work with you to find the ideal water heater for your needs. Call now to get started.
Grease Traps
Grease traps, which are essential components in plumbing systems, particularly in commercial kitchens and food service establishments. Grease traps are designed to capture and separate fats, oils, and grease (FOG) from wastewater before it enters the sewage system. The purpose of grease traps is to prevent the accumulation of fats, oils, and grease in the municipal sewer lines, which can cause blockages and environmental issues. Regularly scheduled grease trap services are necessary to ensure that the trap functions effectively and complies with local regulations.
It's important for food service establishments to have a scheduled grease trap maintenance plan to avoid plumbing problems, unpleasant odors, and potential fines for non-compliance with regulations. If you own or manage a commercial kitchen or food service business, consider reaching out to us to discuss your needs and set up a maintenance schedule that suits your requirements.
Septic Services
A septic tank is an underground chamber made of concrete, fiberglass, or plastic that collects and treats wastewater from homes and businesses that are not connected to a centralized sewer system. These systems are commonly found in rural areas or locations where municipal sewer lines are not available.
It's important to have your septic tank system regularly inspected and serviced to ensure its proper functioning and avoid costly and environmentally damaging failures. The frequency of septic tank pumping and maintenance depends on factors such as the size of the tank, the number of people using it, and the volume of wastewater generated. It is generally recommended to have the tank pumped every 3 to 5 years, but this can vary based on individual circumstances. Always consult with us to determine the appropriate schedule for your specific system.
Drain Cleanings
Drain cleaning services involve clearing clogs and blockages in household or commercial drainage systems. Clogged drains can be caused by various factors such as accumulated debris, grease, hair, soap residue, food particles, or even tree roots infiltrating the pipes. When left untreated, clogged drains can lead to slow drainage or complete blockages, causing water backups and potential damage to your property.
It's essential to hire professional drain cleaning services to ensure the job is done safely and effectively, as DIY methods may lead to further damage or incomplete clearing of the clog. Regular maintenance and cleaning of drains can also help prevent future clogs and keep your plumbing system in good condition. If you're facing drainage issues, consider reaching out to us for drain cleaning services.
Honoring Service: Discounts for Veterans, Military Members, and First Responders
At WM Plumbing, we deeply appreciate the service of our veterans, current serving military members, and first responders. As a token of our gratitude, we offer an everyday discount to these honorable individuals. We are proud to serve those who serve and protect us each day.
Trust WM Plumbing: Your One-Stop Solution
Residents of Fontainebleau put their trust in WM Plumbing and Heating as your reliable one-stop solution. We strive to exceed your expectations with our focus on quality, dependability, and customer satisfaction. Contact us today and experience the unparalleled value we bring to the residents of Fontainebleau. Your comfort, peace of mind, and satisfaction are our top priorities.