Fast & reliable plumbing services in Hialeah, Florida
Regarding your plumbing needs in Hialeah, there's one name you can trust for quality, dependability, and exceptional service – WM Plumbing. With a team of experienced contractors and a dedication to providing the best products and services, we ensure your home is comfortable, efficient, and problem-free.
Unmatched Quality and Dependability
At WM Plumbing, we understand the importance of reliable plumbing systems for your daily comfort and peace of mind. That's why we prioritize quality and dependability in everything we do. Our licensed and insured team has the expertise and resources to handle all your plumbing requirements precisely and efficiently. We've covered you, from installations and repairs to maintenance and emergency services.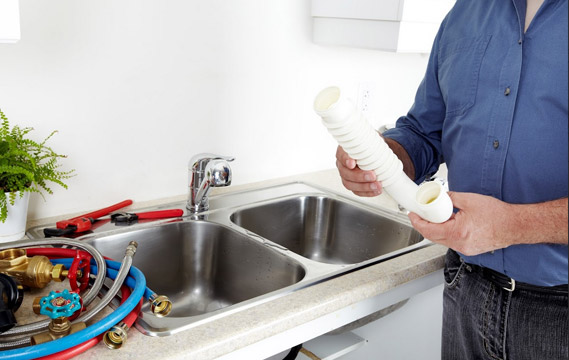 Comprehensive Plumbing Solutions
From leaky faucets to outdated toilets, even the smallest plumbing issues can cause inconvenience and waste valuable time and money. WM Plumbing specializes in providing comprehensive plumbing solutions for your residence in Hialeah. Our skilled technicians can expertly install and warranty any plumbing fixture in your bathroom, kitchen, or laundry room. Moreover, if you've experienced water-related problems in your basement, we can install sump pumps and  leak detection systems to alleviate your worries. If you're building a new home, our team will collaborate with you and your builder to design and install all the necessary plumbing requirements, ensuring a hassle-free and efficient system.
From plumbing repairs to new installations, new construction, and remodeling, we're your all-in-one, go-to plumbing service.
Call us any time for:
Water heater repair & installation
Tankless water heaters
Garbage disposal installation and repair
Sink and faucet services
Clogged drains, including floor and exterior drains
Toilets, showers, and bath tubs
Gas lines
Leak detection, leaking water lines, and other leaks
General plumbing work
And more
Most homeowners don't want to wait around for a slow pluming service. That's why our team makes it a priority to arrive on time for each service call, and bring the parts and equipment for dozens of common repairs. That means more plumbing problems can be fixed in a single trip, so your day can get back on track just a little bit sooner.
The Grease Trap & Septic System Specialists
There aren't a lot of plumbing companies in Hialeah that offer both grease trap cleanouts and septic system pumping, but we do. These services require highly specialized equipment and technicians that have trained on it, so most plumbers simply don't offer it.
Grease trap cleaning is essential for the normal operation of commercial kitchens. Without regular cleaning, your kitchen will smell horrible, your drains will back up, and you can even permanently damage your sewer line.
Learn more about our grease trap services »
Septic tank pumping is essential for the normal operation of your septic system. Without it, expect sewage backups, tank ruptures, and an unpleasant impact on your drain field.
Learn more about our septic tank services »
Choose WM Plumbing for Unmatched Service and Reliability
WM Plumbing is your one-stop solution for top-notch plumbing services in Hialeah. With our dedication to quality, dependability, and customer satisfaction, we deliver exceptional results and a seamless experience. We're confident that you won't find a better plumbing company that can handle every inch of your plumbing sytem.
Contact WM Plumbing today and let us be your trusted plumber for all your plumbing needs.