Welcome to North Miami, where quality plumbing services meet unmatched expertise and customer satisfaction. When it comes to your plumbing needs in this vibrant city, WM Plumbing stands as the go-to service provider for exceptional solutions and reliable craftsmanship. With a dedication to excellence and a comprehensive range of services, we are here to ensure your home's plumbing systems are efficient, dependable, and problem-free.
Comprehensive Plumbing Solutions Tailored to Your Needs
At WM Plumbing, we understand that every plumbing issue is unique and requires personalized attention. Our experienced team of licensed plumbers in North Miami is well-equipped to handle various plumbing requirements with precision and expertise. Whether you're dealing with a leaky faucet, a clogged drain, or a malfunctioning water heater, we have the knowledge and resources to provide efficient and effective solutions.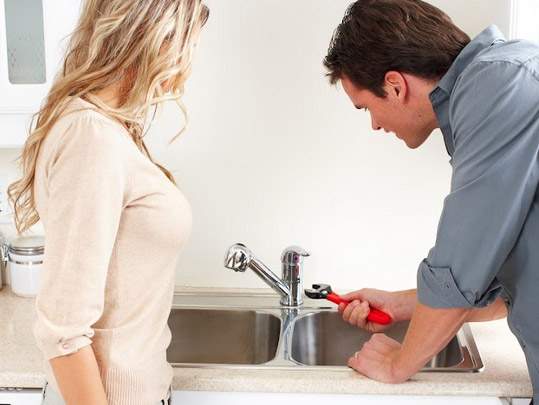 From repairs and installations to maintenance and emergency services, we cover all aspects of plumbing. Our skilled technicians can handle everything from simple fixture replacements to complex pipe repairs and sewer line inspections. We pride ourselves on delivering top-quality workmanship and ensuring your plumbing systems function flawlessly.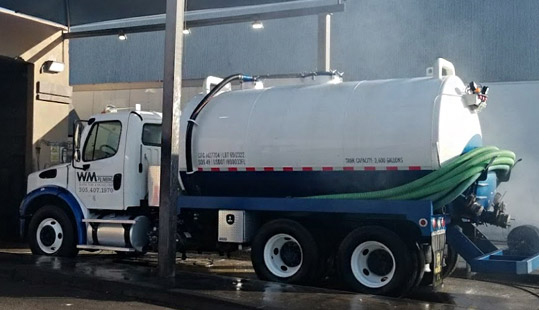 Prompt and Reliable Emergency Services
Plumbing emergencies can strike unexpectedly, causing disruption and inconvenience in your daily life. When faced with such situations in North Miami, you need a plumbing service that you can trust to respond promptly and effectively.
Our dedicated team is available around the clock, ready to handle emergencies such as burst pipes, severe leaks, or backed-up sewer lines. With our quick response time and efficient solutions, we'll minimize the damage and restore your plumbing system to its optimal condition. Count on us to be your reliable partner during those stressful moments.
Water Heater Installation and Repair
A reliable and efficient water heater is essential for your everyday comfort. WM Plumbing specializes in water heater installation and repair services in North Miami. Whether you need a new water heater for your home or require repairs to restore the functionality of your existing unit, our experts have the expertise to handle it all.
We work with the latest technologies and industry-leading brands to provide energy-efficient and durable water-heating solutions. Our team will assess your needs, recommend the right type and size of water heater, and ensure a professional installation that meets the highest standards. Should you encounter any issues with your water heater in the future, we are just a phone call away to deliver swift repairs and get your hot water flowing again.
Complete Bathroom and Kitchen Plumbing Solutions
The bathroom and kitchen are two areas of your home that require reliable plumbing systems to function smoothly. WM Plumbing offers comprehensive bathroom and kitchen plumbing solutions in North Miami. Whether you're renovating your space, upgrading fixtures, or experiencing plumbing problems, we have the expertise to handle it all.
Our skilled technicians can install and warranty any plumbing fixture, from faucets and sinks to toilets and showers. We pay meticulous attention to detail to ensure proper functionality and prevent future issues. Additionally, we can assist you with drain cleaning, pipe repairs, and any other plumbing requirements in your kitchen and bathroom. Trust us to deliver exceptional results that enhance the comfort and convenience of these vital areas in your home.
Commercial Plumbing Services for Businesses in North Miami
WM Plumbing extends its expertise beyond residential properties and offers reliable commercial plumbing services for businesses in North Miami. We understand that efficient plumbing systems are crucial to the smooth operation of your business. Whether you run a small office or manage a large commercial facility, our team is well-equipped to handle your plumbing needs.
From plumbing installations in new constructions to repairs and maintenance for existing commercial properties, we have the knowledge and experience to provide reliable and long-lasting solutions. Our commercial plumbing services cover everything from pipe repairs and water heater installations to drain cleaning and backflow prevention. Rely on us to keep your business running smoothly with our professional and efficient plumbing services.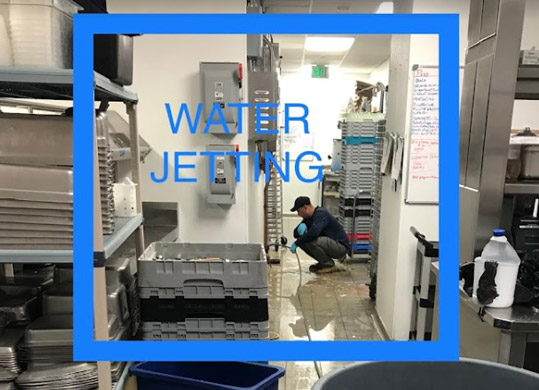 Choose WM Plumbing for Reliable Plumbing Solutions in North Miami
Regarding plumbing services in North Miami, WM Plumbing is your trusted partner. With our commitment to quality, reliability, and customer satisfaction, we strive to exceed your expectations at every turn. Our experienced team, prompt emergency services, and comprehensive solutions make us the go-to plumbing service in the area.
Don't let plumbing problems disrupt your life. Contact WM Plumbing today and experience the difference between working with a plumbing service that truly cares about your comfort and peace of mind.