WM Plumbing is not only constituted by the group of experts, but also equipped with the latest equipments that are helpful in performing the complex plumbing tasks in the simplest way.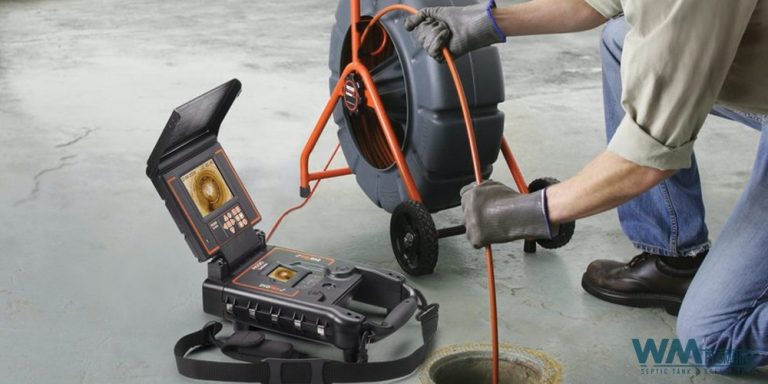 Among different plumbing tasks, repairing the damage in the sewer line is one of the difficult tasks, but interestingly, by making use of specific sewer cameras the expert of our group are capable of performing the required task easily and quickly in a cost effective way.
What is a Sewer Camera Inspection?
This can be considered as the latest initiative that is helpful in detecting the issues like blocking, breaking or slow flow of waster material within the sewer line. Using the sewer camera helps in locating the exact condition of the sewer line from inside and then harmonize an effective way to repair it. Going through their vast experience in the field of multifarious plumbing tasks the certified experts of our group are helping our clients to combat with the problem without any tension.
Benefits of Sewer Camera Inspection
A cost effective process to maintain or locate problems within the drainage or sewer system of your place.
Non-intrusive, instant and appropriate way to repair the damaged sewer system.
Helpful in tracing the hidden leaks due to damaged pipes.
No digging or trenches.
No damage to your property.
What issues can be rectified by using Sewer Camera
Multiple Clogs: If you notice that various drains of your home are clogged at the same time, then it is an indication that there is something wrong in the drainage system. By making use of the camera the expert plumbers are able to unblock the clogs.
Slow drainage system: If the water from your washroom or sink of the kitchen is flowing slowly through the drainage system, the experts will insert the small camera inside the drainage system and detect the reasons of blockage and then repair it accordingly.
Older pipes: This can be said as the worth mentioning feature of using the camera for inspecting the drainage system. Because, as the time passes, the pipes used in the drains get older and create problems for the entire system. The use of camera is helpful in locating the older pipes, while detecting the existing issue, thus rectify all the issues during one visit.